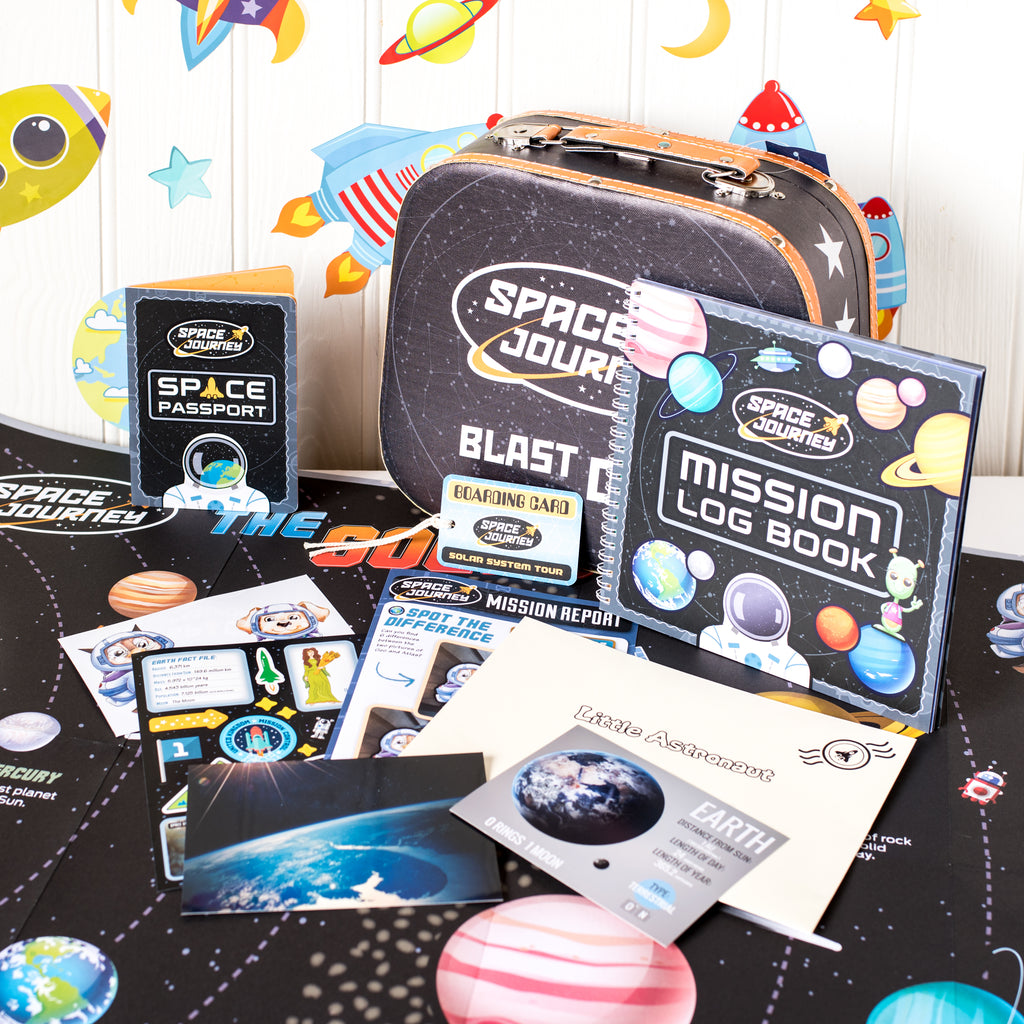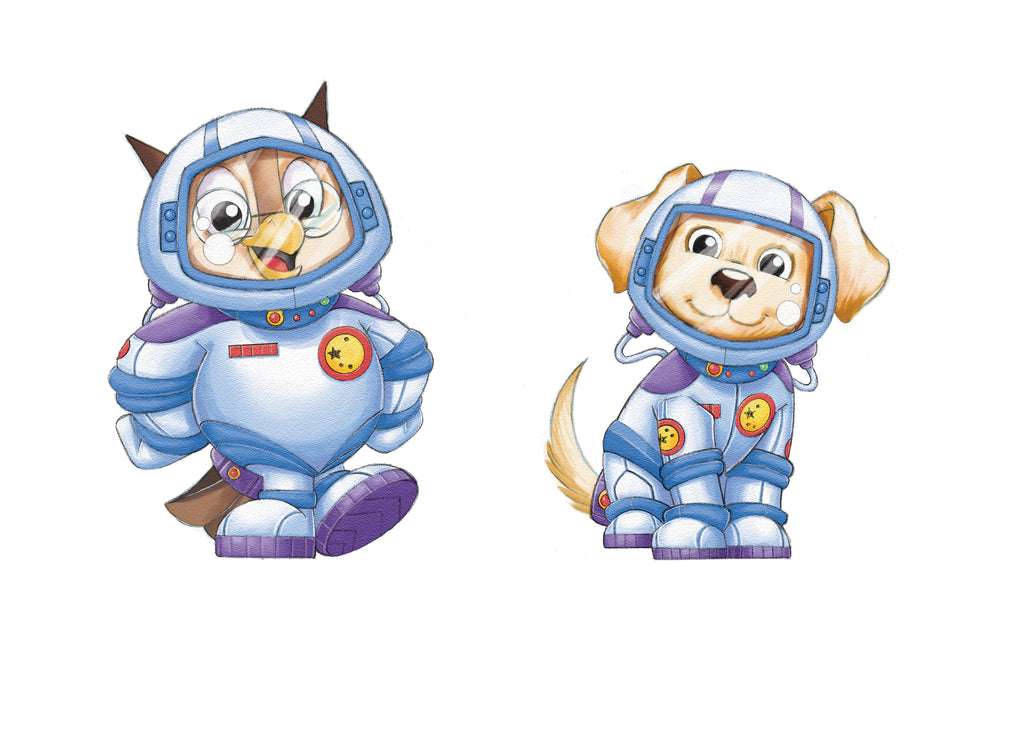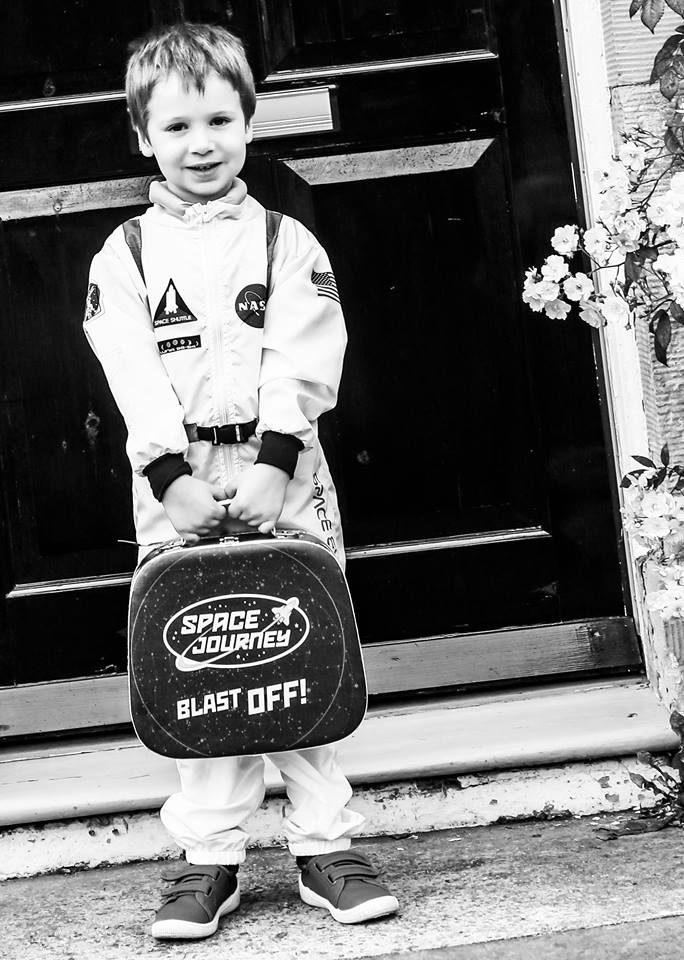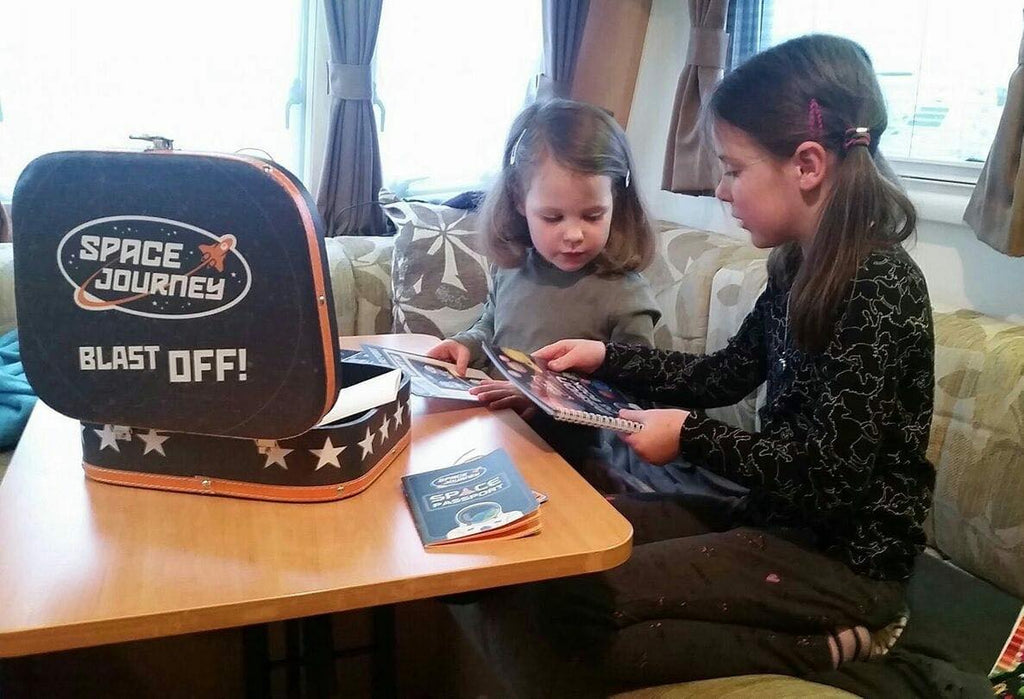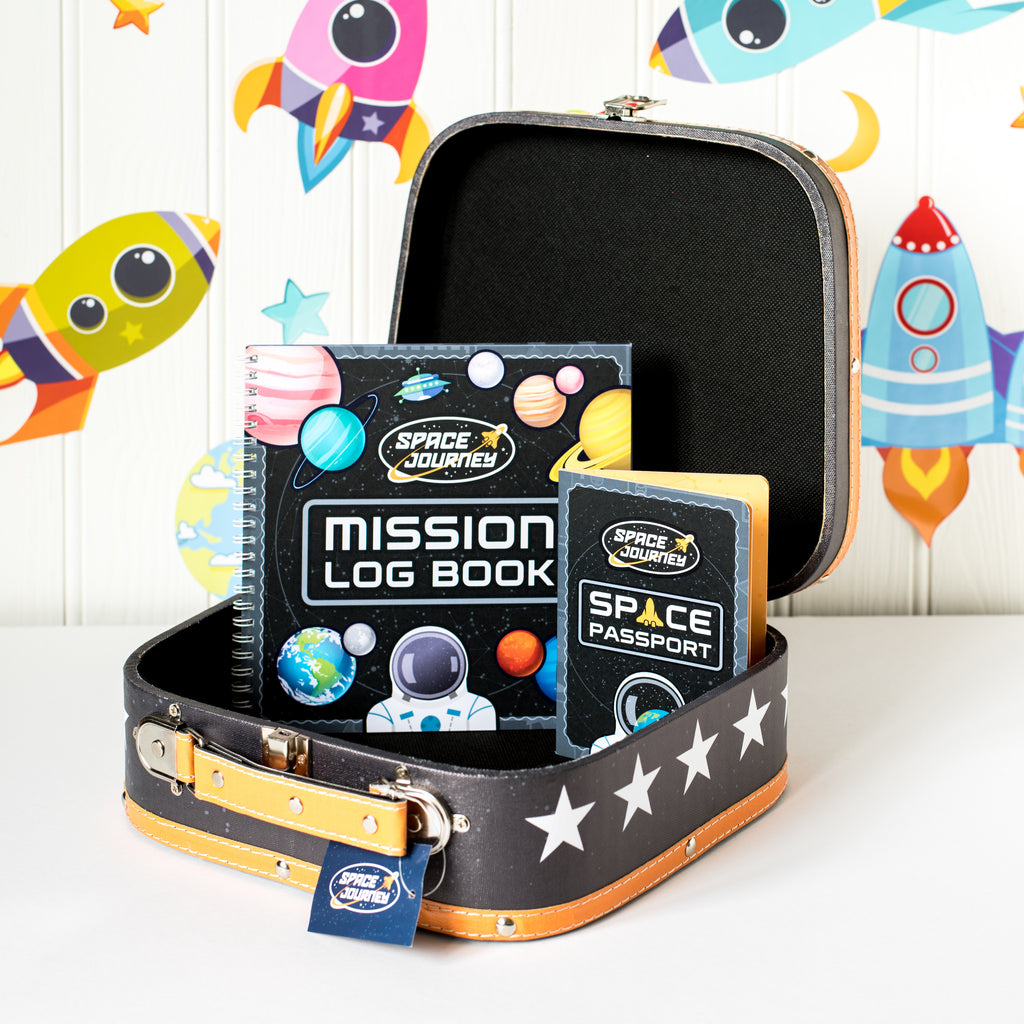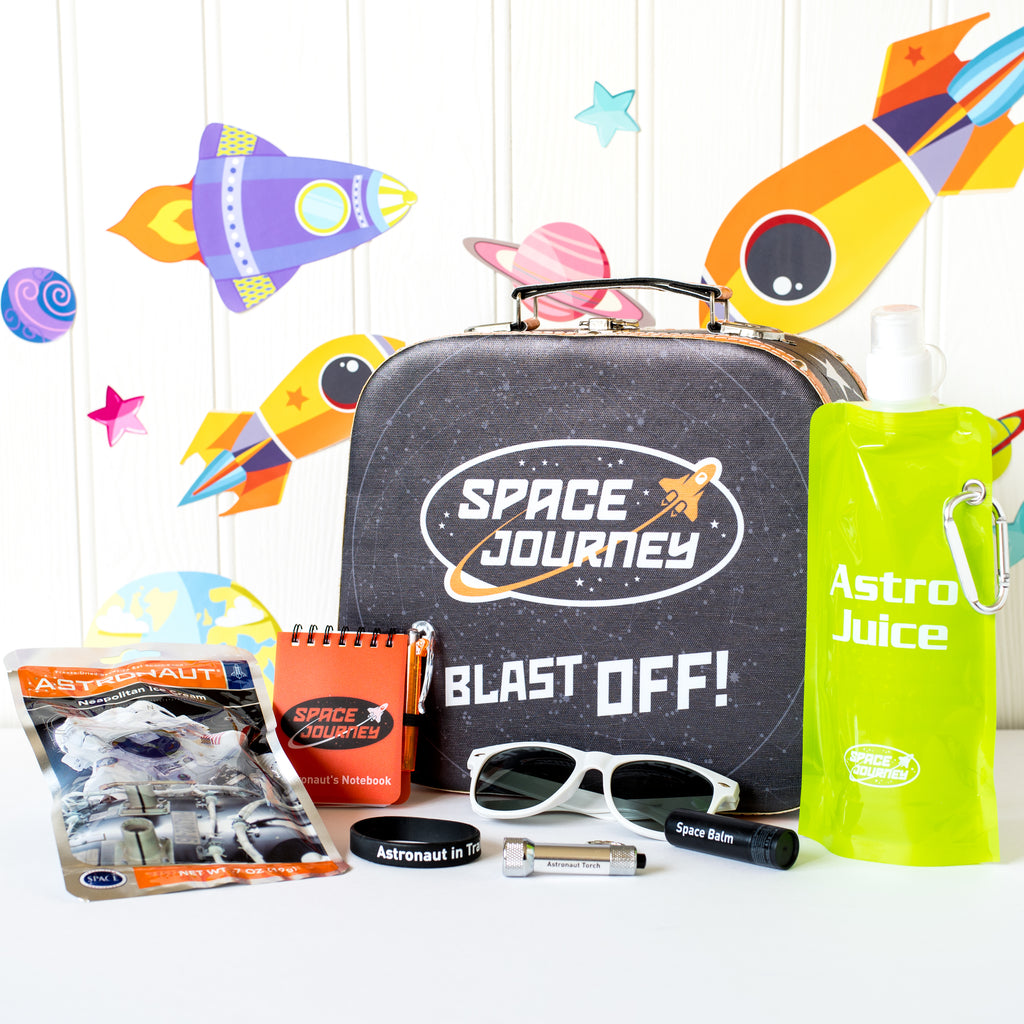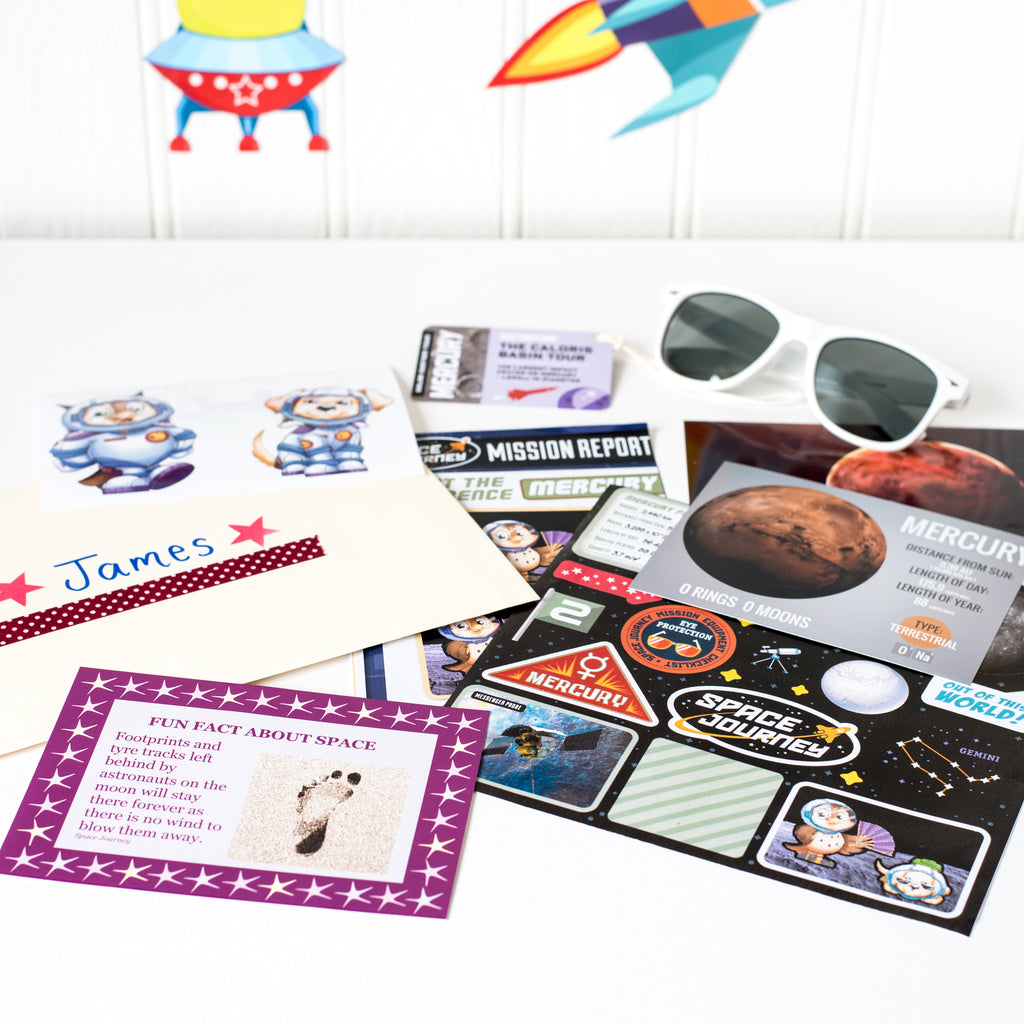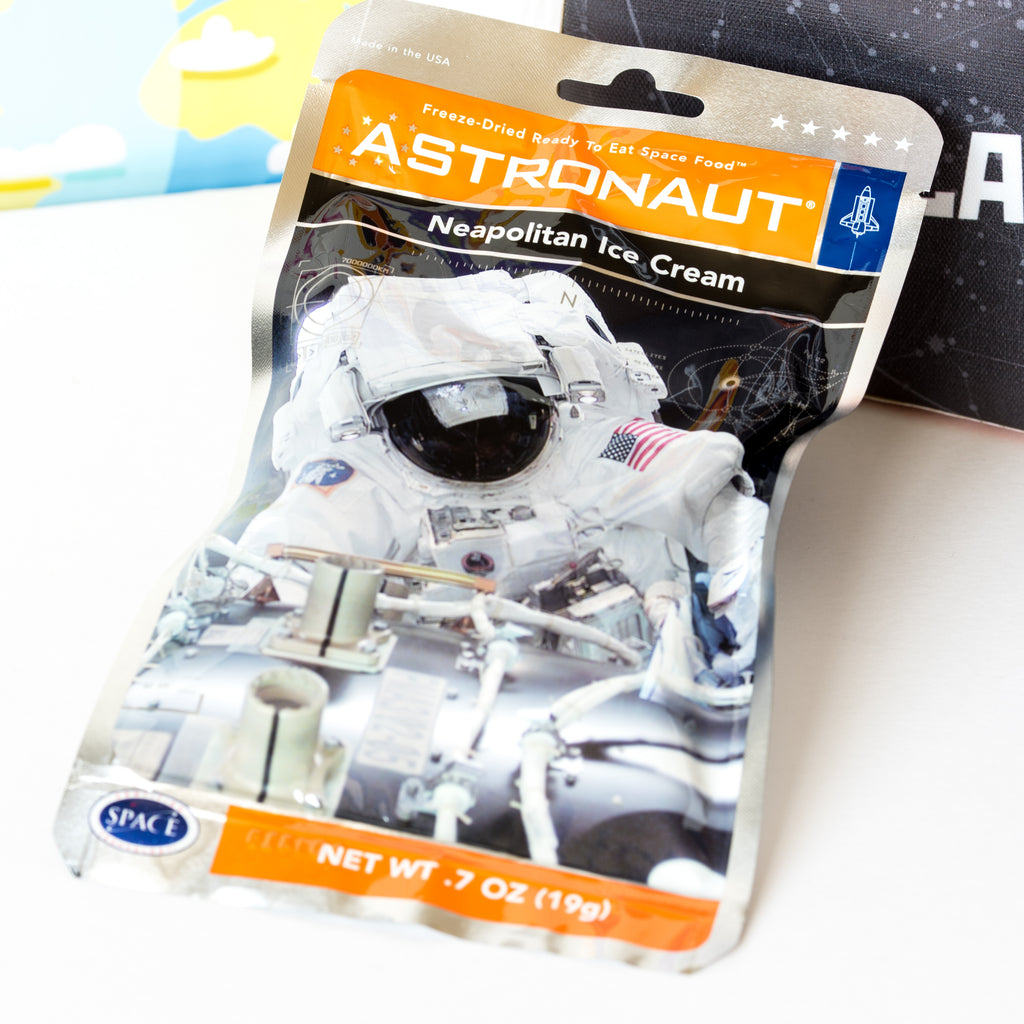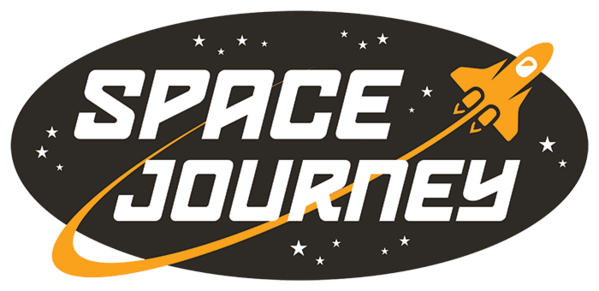 Space Journey Subscriptions for Kids
A new way to learn about our amazing solar system and the planets within it. For kids aged 4-10. Winner of the Academics' Choice Awards in the Brain Toy Category. Voted one of the BEST activities for children by The Independent.

How does it work?
1. Receive a cool astronaut kit to give to your child as a gift to get started! Astronaut kit contains a solar system map, space mission log book, space passport and a letter from our characters Geo and Atlas, setting the scene for their Space Mission.
Our award winning astronaut kit contains all your child needs for their adventures.
2. From the next month Geo and Atlas will post exciting monthly packs direct to the child. Children love receiving their own post from their new friends.

3. They can find the planet on the map, stamp their passport and complete the mission log book with the stickers, photos and fact cards. They will learn so much!
Includes cool souvenirs every month like a space sunglasses and astronaut food!
Letters are personalised with your child's name

What do you receive?
What's in the astronaut kit?
Space suitcase - personalised letter - map - mission log book - astronaut passport - stickers - photos - activity booklet - travel ticket on a string - astronaut in training wristband.
What's in the planet packs?
Personalised fact filled letter - 2 photos - fact card - stickers - activity booklet - travel ticket on a string - a souvenir such as astronaut food and space sunglasses.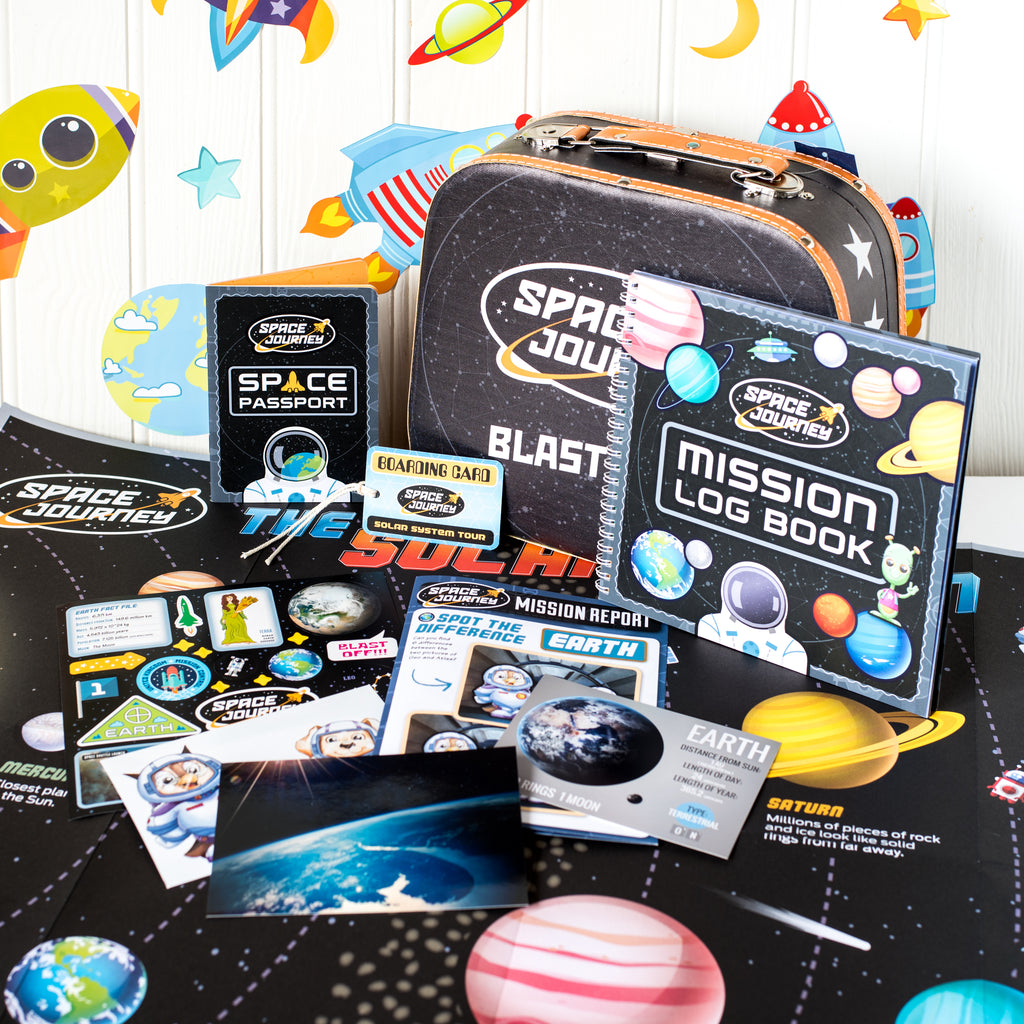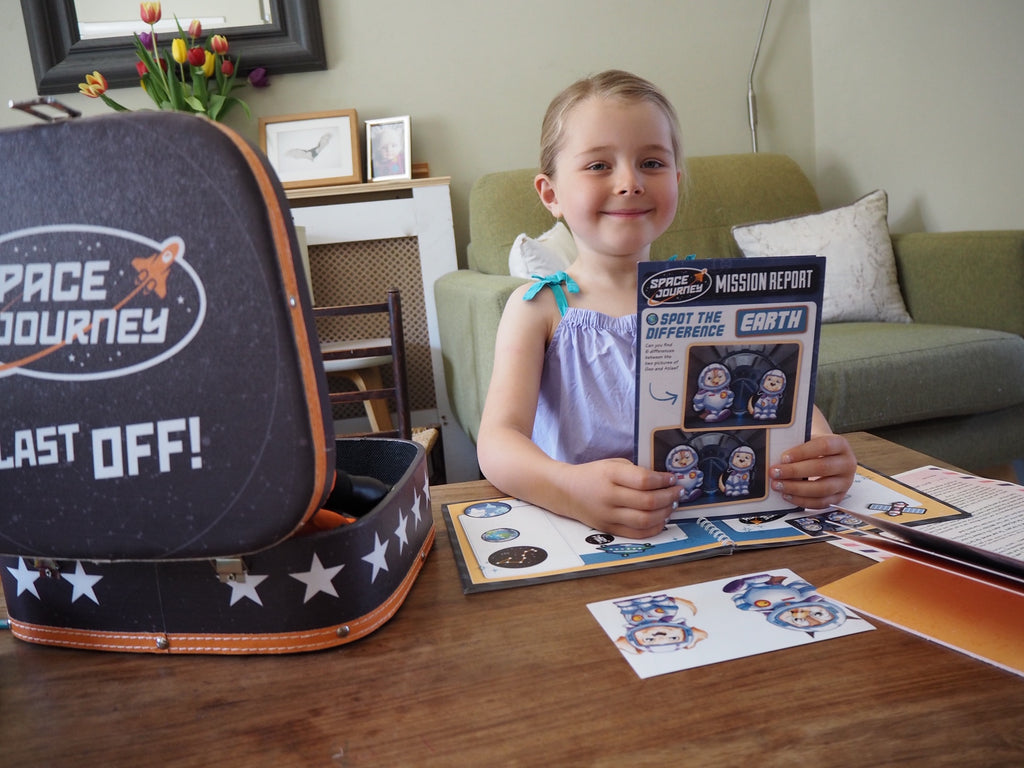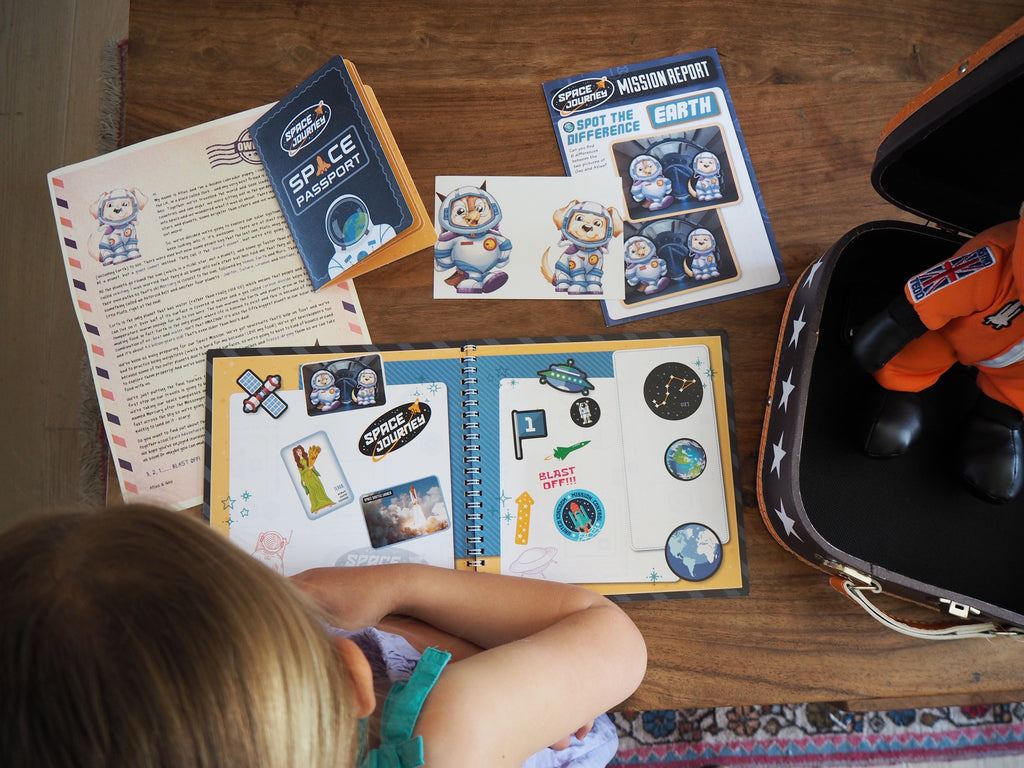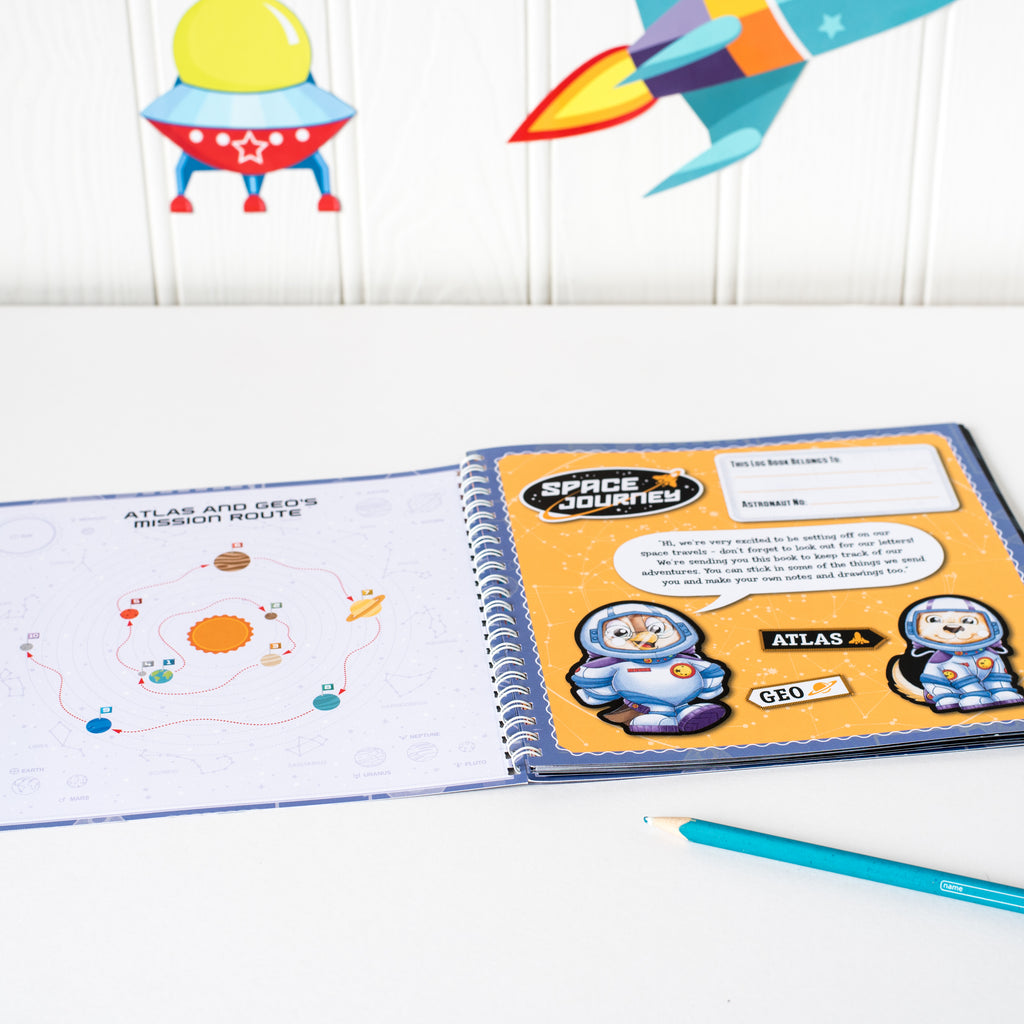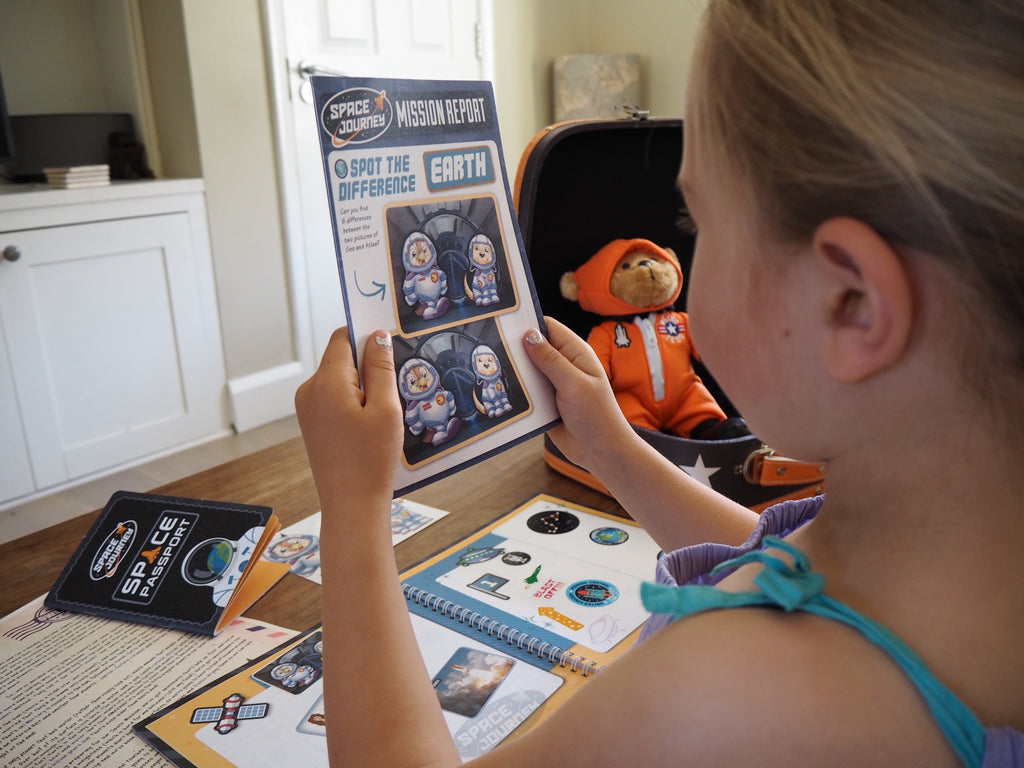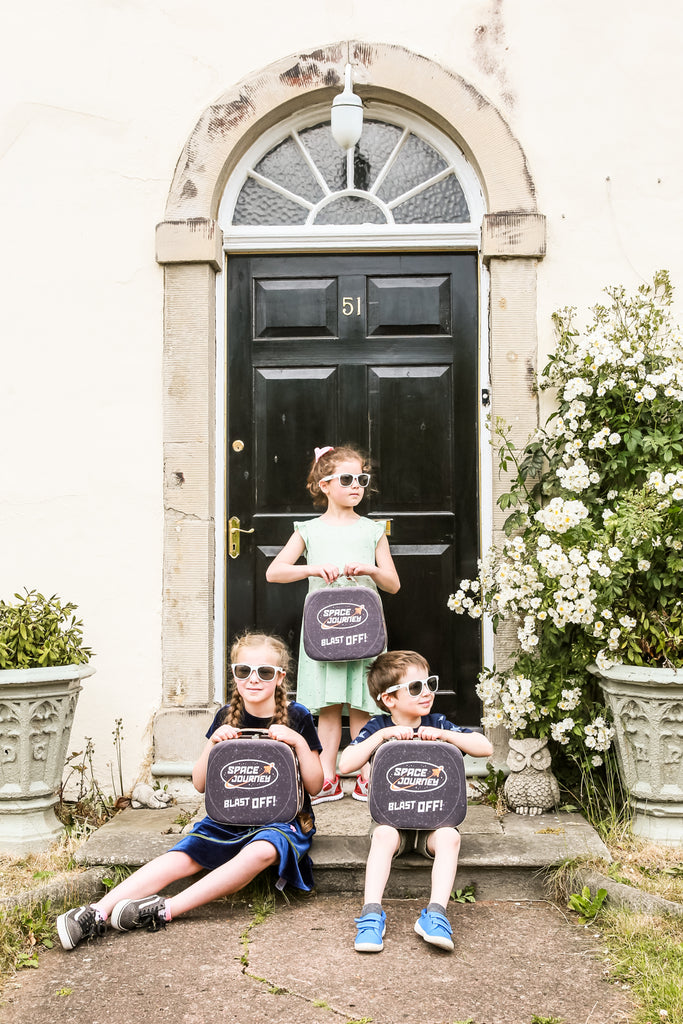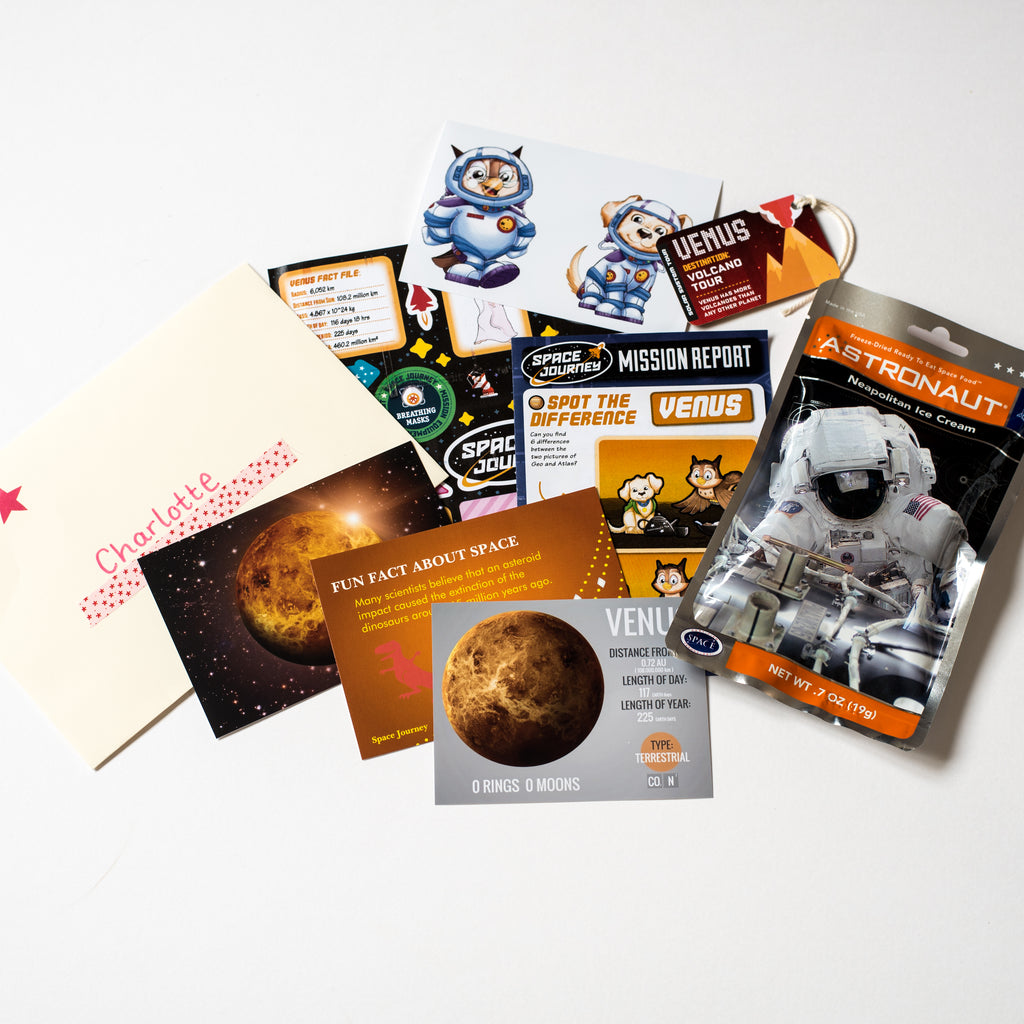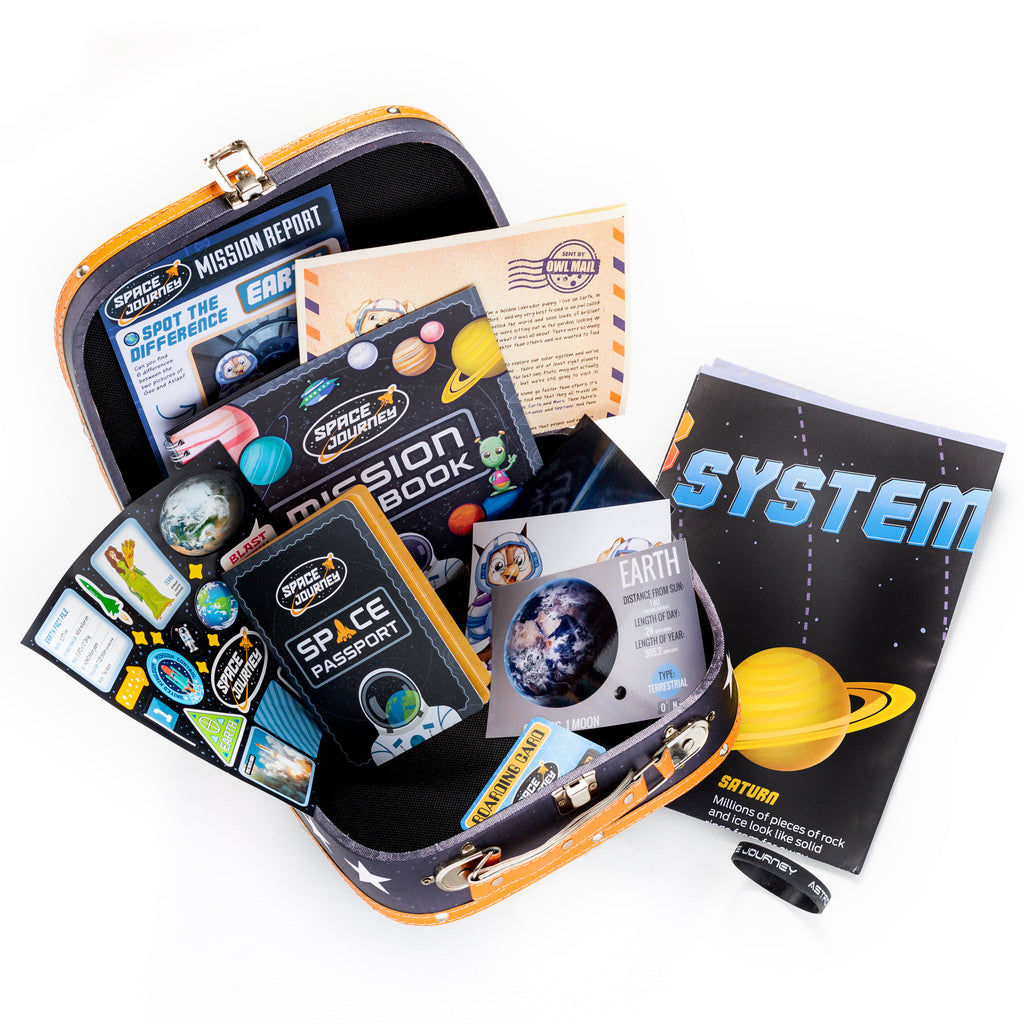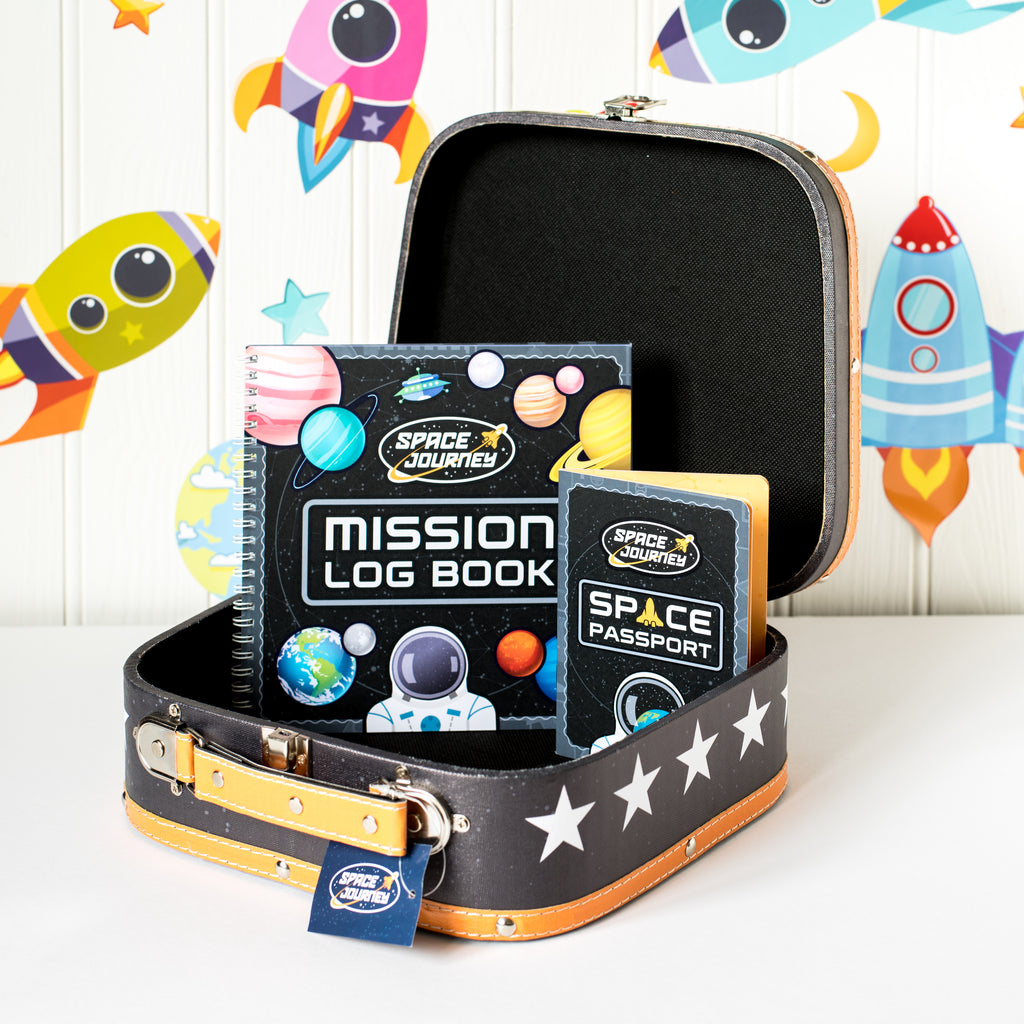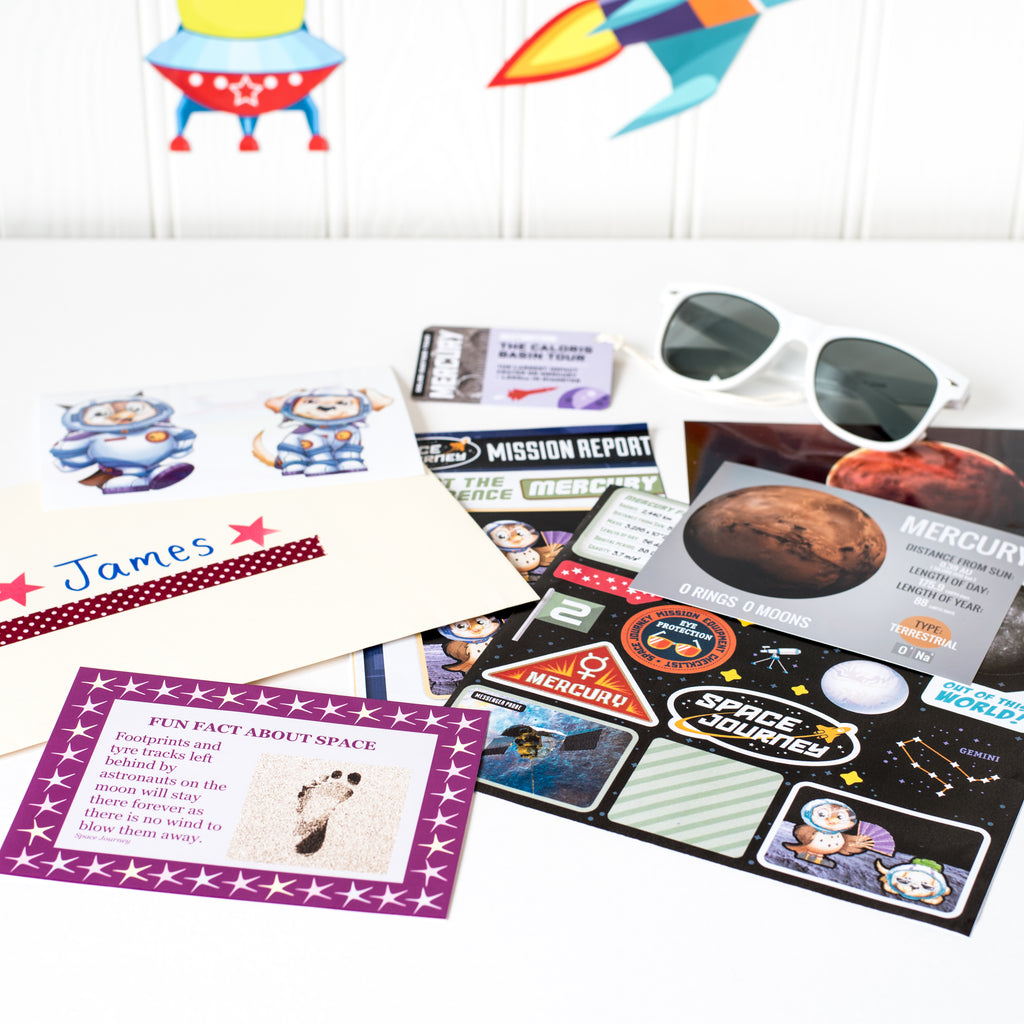 Most Popular
Pay Monthly Space Adventure
Award winning astronaut kit followed by 10 cool planet packs!
Learn all about the solar system in a fun way! Includes exciting souvenirs like astronaut food and space glasses.
No Commitment - Cancel any time
Great Value
6 Month Subscription
POPULAR GIFT with grandparents, aunties and uncles looking to buy an educational space gift for children!  Receive a COOL astronaut kit then 6 fun planet packs. Includes space souvenirs like astronaut food!
The Full Adventure
9 Month Subscription
A fantastic space mission for kids who love space.  Receive an awesome astronaut kit then 9 planet packs and extra letter with certificate for completing the journey. Learn about the Solar System in a fun way!
What is it?
A subscription box for children to learn about our amazing solar system and the planets within it.
Start with an astronaut kit then receive fun monthly packages through the post from our cute characters Geo and Atlas who love to travel and explore.
They'll send letters, photos and cool souvenirs like space sunglasses and astronaut food.
It's the kids subscription they would choose themselves!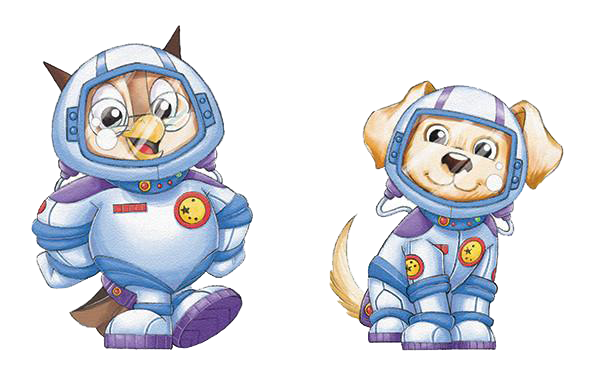 Meet Atlas and Geo... 
Geo the owl and his best friend Atlas are off on their travels again, this time to find out about our amazing solar system and the planets within it. They would love your little astronaut to join them on their adventures!
From the rocky inner worlds that sit closest to the sun - Mercury, Venus, Earth and Mars - to the large gaseous outer worlds - Jupiter, Saturn, Uranus and Neptune - there's an awful lot to discover. Geo and Atlas even meet an alien friend on Mars!
The astronaut kit makes a cool present, then the real adventures start a month later when Geo and Atlas start writing to your child.